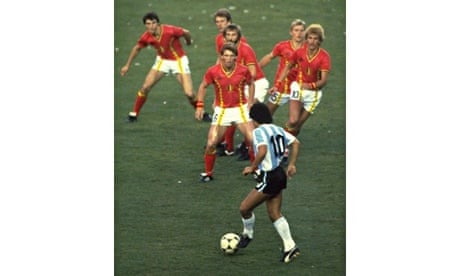 I've now been doing my TEFL course for ten days and am therefore halfway through it. I've done a couple of observed lessons, including preposterously detailed lesson plans (though yes, of course I understand that this has to be done at this stage, as it would on a PGCSE) including a lexical analysis of the words used. I've written two assignments and had one of them graded; I'm handing in the second tomorrow.
I am, therefore, about to start pontificating about just how inefficient some aspects of it seem to be.
Before I do, though, I'm going to say that I'm actually having quite a lot of fun. We – there are eight of us doing the course – have to teach actual students. Needless to say, it's not easy to persuade people to turn up for English language lessons conducted by novices. (Though actually several people on the course have significant experience teaching English.) The classes are therefore free of charge to the students. They fall into two main categories: a few kids who've just left school, and so have lots of time but no money; and some ladies who lunch, classic examples of the most pampered generation ever, who have retired in their late fifties in good health, with husbands still at work and the prospects of decades of leisure ahead of them.
Of the eight I am the only Englishman. There are two other native speakers of English (an American and an Indian), two Germans, a Pole, an Uzbek, and a Brazilian. Apart from one of the Germans, and me, all are women.
Twelve students have been coming to the course, and only two are men. Interestingly they are also the only ones who are neither prospective undergraduates nor retirees: one is a South American mechanic, the other a Syrian refugee.
This group is the 'upper-intermediate' group: the level is that of an Upper Sixth class. I've spent two weeks teaching them; tomorrow I'm about to start teaching an 'elementary' group.
As part of the course I have to produce a profile of one of the students. I knew who I'd do almost straight away: it's one of the school leavers who, after my first lesson, told me that she'd really enjoyed it and that it was so much more fun that the lessons she'd had at school, where the approach had been, as some educationalists like to characterise it, 'drill and kill,' with lots of focus on written accuracy and very little on speaking the language.
This was nice to hear. Of course it was.
It was also utter cobblers. I don't know everything about this girl, but I know that she's never lived in an English-speaking country; she's clearly motivated, because she's at a language school during her summer holiday, though she's not reading Dickens just yet. Still, her English is rather good, and – although of course much of that will be down to her, and not her school – I'm inclined to think that her English teachers at school deserve some of the credit for that.
That's why I'll be picking her for my profile: depending on how my relationship with the course and the tutors develops, I'll be able to write one of two rather different assignments. When I come to write it, I'll tell you how I did it. Promise.
Anyway.
I don't think Helga (no, of course that isn't her name) is in hock to progressive ideology. I don't think her teachers were wrong to have taught her traditionally: in the absence of any contextual evidence all we can ask is whether it worked or not, and her English is significantly better than the German, or French, of an English school-leaver would be. But I'm willing to concede that at this point in time it may be that a different approach might suit her needs. Her accuracy in English is good; now she can focus on fluency. Thanks to her teachers at school she knows lots of language: perhaps now we can work on her pronunciation and give her lots of practice with spoken English.
It's a bit like The History Boys. Irwin can get the lads to write interesting, controversial arguments only because Mrs Lintott taught them 'facts, facts, facts.'
And maybe, especially in a country like Germany where the learning of English as a foreign language is compulsory at school, that's what a language school brings to the table. Possibly. I'm not convinced. But it's worth considering.
Here's my worry though. I don't think we're teaching Helga much English. She's practising, and that's worth something, but she's not leaving lessons knowing significantly more vocabulary, or grammar, than she did before coming into them.
Now part of this is an absence of homework. As a form tutor I always used to tell pupils that they had to sit down and learn their foreign language vocabulary every day. It didn't have to take too long, but they had to do it: if they didn't they'd never learn enough words. Were this a 'proper' class, there would be vocabulary to learn and to test, and that'd help.
But part of it is that  the preferred method of teaching new vocabulary is to 'elicit' it.
This is very inefficient.
It can be fun, for the teacher. I had to teach – sorry, 'pre-teach' (don't ask, I don't know) – the word 'outnumbered.' I showed them that famous photograph of Diego Maradona against the Belgians. I showed them a picture of a soldier surrounded on all sides by enemies. They came up with various wrong answers, which I responded to encouragingly. And eventually, when they got it, I asked them whether it was true to say that the women in the class were 'outnumbered'. No, they said. The men are outnumbered. Correct.
I was praised for doing this well. Even so, I can't help but think that telling them the German word übertroffen would have been rather quicker and easier.
We aren't, of course, allowed to do that. Though my guess is that in English classes throughout Germany it's exactly what happens.
But does it have to be this way?
The CELTA certificate which I'm doing is designed to be delivered wholly in English. That's the only way it can 'work' – by which I mean the only way it can become a globally-recognised qualification (or, to be cynical, global brand). A course which required its teachers to have at least a good working knowledge of the language of the learners would struggle to recruit teachers; it would also lose students.
In the class I'm currently teaching there's a Syrian and a Venezuelan. It's hard enough to learn another language, never mind learning one language through another.
And yet … I wonder. I wonder if they'd be better off in a class in which Arabic or Spanish were available to explain points of English. I wonder if, by suggesting that it's unnecessary, that everything can be done in English the purveyors of such courses are misleading them.
No, I'm not accusing anyone of that. I'm not. I'm genuinely only wondering. It feels to me, perhaps because of distant memories of my own language learning, like I really ought to set some vocabulary learning every week and then quickly test it at the beginning of a lesson. I suppose I could still do this wholly in English, but it'd have to involve definitions, and suddenly it's not just 'outnumbered' that's being tested, but 'the condition of being in the minority' or some other such definition, and it would become rather less efficient.
I'm well aware that it would be impossible to openly concede that this is an inefficient method, but that it is also the only approach which can work for an international organisation; I'm not an expert in marketing, but I would recognise that as a bad strategy. I suppose what irks me, at least for this evening, is that we therefore have to pretend that 'eliciting' vocabulary is based on principle and not on pragmatism.
I haven't quite worked out what I think about teaching exclusively in English. I thoroughly enjoyed a demonstration lesson, run by one of the course tutors, in Dutch, of which I spoke not one word; I learned not only the names of six drinks, but also how to say 'pleased to meet you,' 'yes please,' 'no thanks' and, indeed, 'all together,' which is what the tutor said when he wanted us to repeat the words he'd just used. That's twelve words in twenty minutes which I still remember now, with no reinforcement, and I think that's not bad going. So I'm not writing it off just yet, not after only two weeks.
But there's one more thing I dislike about elicitation, which is that for the majority of the class it isn't elicitation at all. It's listening to the teacher play a guessing game with the class, and waiting for someone – usually the person with the best English – to get the answer right.
"I have a friend," I told my class on another occasion, "who works for the BBC." [Not true, actually. It's the Telegraph. But I thought they'd all have heard of the BBC.] He works in Jerusalem and reports on politics in Israel and the Middle East. What's his job?"
A reporter?
"Yes. What's another name for a reporter?"
A journalist.
"Yes. If he's in Jerusalem, is he reporting on home affairs?"
At which point one of the students said ah, he's a foreign correspondent.
Successful elicitation, Mr Grumpy: have a tick in your lesson observation box. That was indeed the phrase I was 'teaching.' So I'll take that.
But was it, really? I don't think so. There were eleven students in that class. One 'got it' – I elicited a phrase he already knew. Of the other ten, presumably some then thought 'ah, that's what he was looking for!' As for the others – I didn't elicit 'foreign correspondent' from them, any more than I'd elicited 'outnumbered' earlier in the week. They'd heard me ask questions. Then they'd heard one of their peers say the magic words.
I'm very conscious that I'm very new to this. But don't tell me that this was somehow magically different to me saying "a foreign correspondent is a type of journalist who reports on affairs in another country." There is nothing special about being part of a class in which another member says the correct phrase rather than it being said by the teacher.
It's just less efficient.
Oh well.